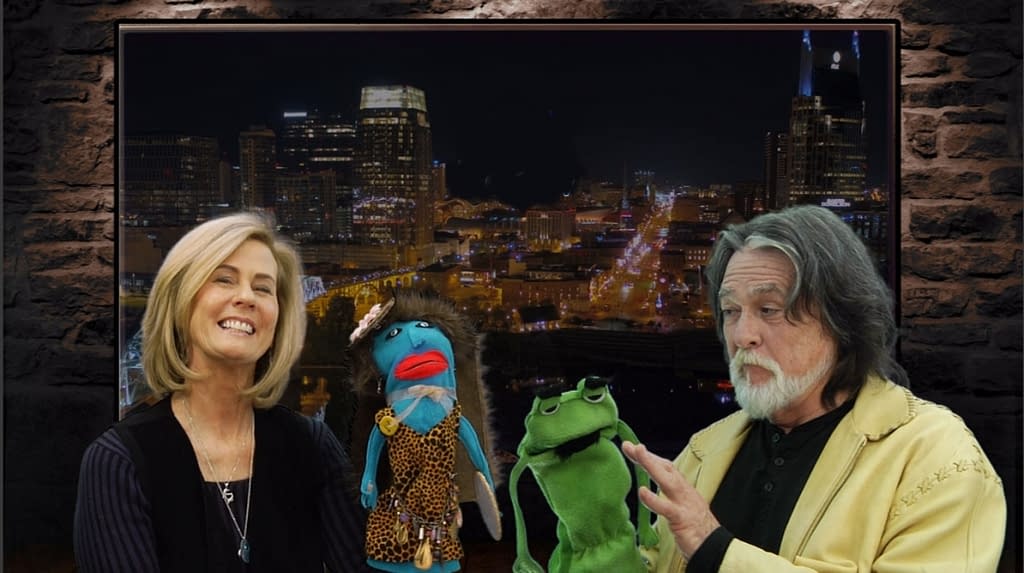 Cheryl DaVeiga is an award-winning songwriter and children's book author from New Jersey. After a career in business, Cheryl's passion for music caught up with her, and she began writing and recording funny children's songs as her alter ego, the animated CADi Grace. She was hooked on songwriting!!  Cheryl went on to collaborate on an ASCAP award-winning veterans' anthem, the featured song for the State of Alabama Bicentennial Celebration, a NJ Arts pick for top NJ summer songs, and the theme song for the Where Angels Play Foundation, as well as songs for artists on critically acclaimed albums.
Dave Gibson is a singer/songwriter and children's book author. A former teacher, his love and talent for music resulted in his becoming a fixture on the Nashville music scene, Dave penned six #1 hits for artists such as Alabama, Tanya Tucker, Confederate Railroad, and Confederate Railroad and won the Academy of Country Music's best new group award for his own Gibson/Miller Band.
Cheryl and Dave bonded over a shared love of humorous wordplay in their lyrics. A collaboration between the two of them resulted in the creation of videos, books, songs, and, of course, the lovable puppets Frank TL (The Lucky) Frogg and Friends, made by Dave's sister Annette Whitt.  To establish a home for their creations, Cheryl and Dave borrowed a lyric from their War at the Ice Cream Store Song and built Biff Bam Booza, a place where we all stay, as Frank TL Frogg likes to say, positive in altitude, attitude, and gratitude.
We are always creating with joy.  Stay tuned for more content!