Ice Cream Flavors Come Alive!
If you like ice cream, you're going to love this super-fun, action-packed, story about how Mustachio Pistachio and his "flavorite" friends teach Bully Vanilli a lesson in kindness and acceptance.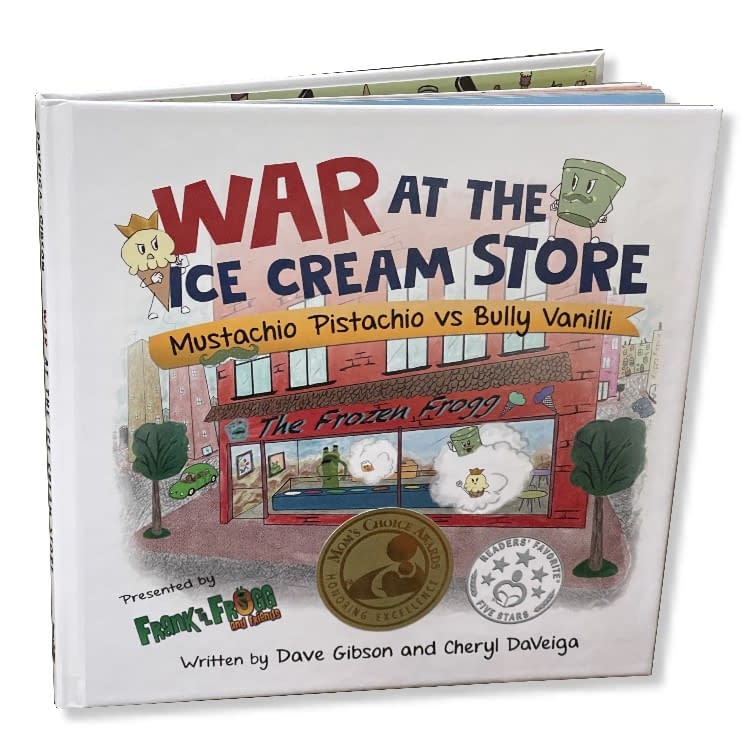 Interactive Digital "Flipbook"
Available in hardcopy, paperback, and
Kindle at Amazon.

The perfect interactive companion to the War at the Ice Cream Store print copy, this "flipbook" includes narration by adorable puppets, videos, music and a fun sing-along song. Watch over and over for a one-time fee.
War at the Ice Cream Store Lyric Video